ScatterDecryptor tool for restoring files encrypted by Trojan-Ransom.Win32.Scatter and Trojan-Ransom.BAT.Scatter ransomware
Latest update: September 13, 2023
ID: 11333
Trojan-Ransom.Win32.Scatter and Trojan-Ransom.BAT.Scatter are types of ransomware which encrypts user files with an open cryptographic key to make them inaccessible. Use the ScatterDecryptor tool to decrypt the files with PZDC, CRYPT and GOOD extensions. 
To avoid infection:
How to decrypt files with ScatterDecryptor
Open the ScatterDecryptor archive and extract the files from it using an archiving tool (for example, 7-Zip).
Run ScatterDecryptor.exe on the infected computer.
Read the Kaspersky End User License Agreement. Click Accept if you agree with its terms.
Click Change parameters.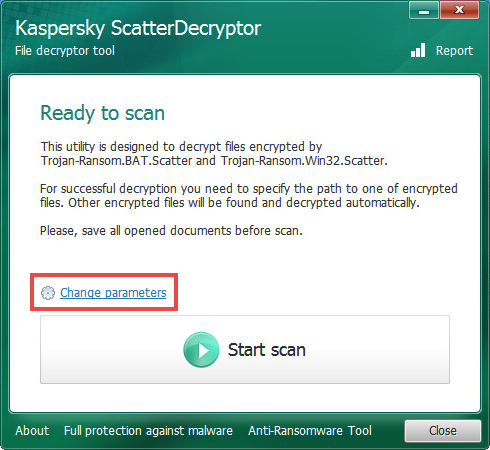 In the Objects to scan section, select the drives you want to scan. To delete encrypted files after the scan, select the checkbox in the Additional options section.
Click OK.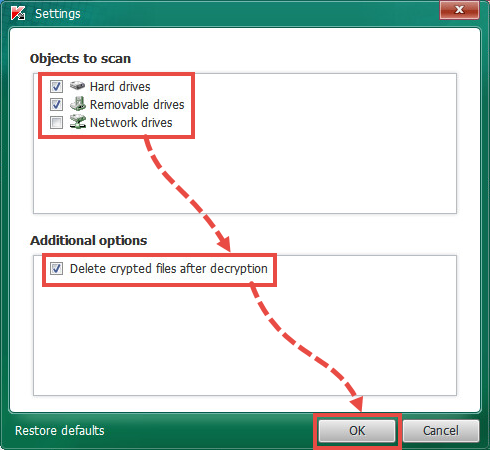 Click Start scan.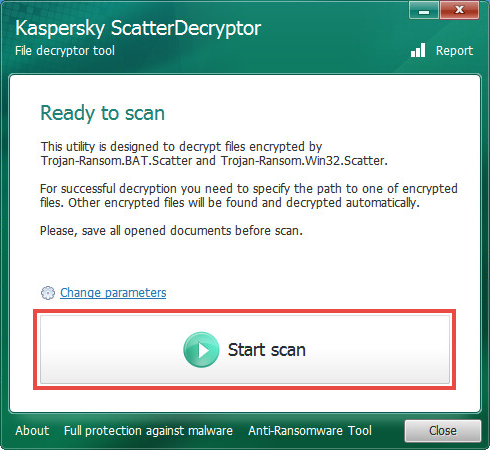 Specify the path to one of the encrypted files.
Files will be decrypted and their copies will be deleted. 
To view:
Information about the scan, click Details.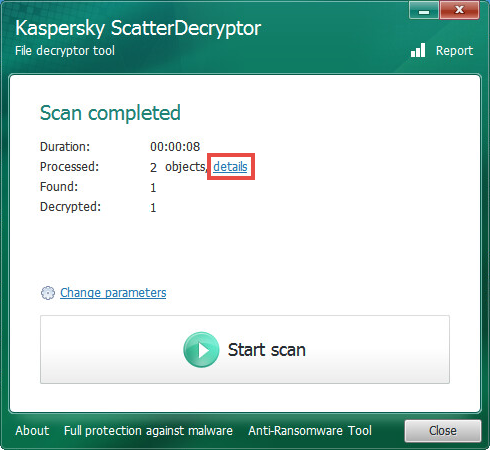 A history of all scans performed previously, click Report in the top-right corner.

What to do if the tool did not help
For more detailed information about Kaspersky protection technologies, see this
TechnoWiki
page.