Error deleting Kaspersky Safe Kids for Windows
Latest update: September 12, 2023
ID: 15260
Issue
When trying to uninstall Kaspersky Safe Kids for Windows, an error message appears instead of My Kaspersky Account password window: "Sorry, some technical issue prevents us from uninstalling Kaspersky Safe Kids. Please check our Knowledge Base for a possible solution or workaround."
Solution
If there is another anti-malware application installed on the computer, turn its self-defense off. For example, to turn off self-defense in AVG Internet Security:
In the main window, click Menu → Settings.

Go to the Troubleshooting section and uncheck the Enable Self-Defense field.
Click OK.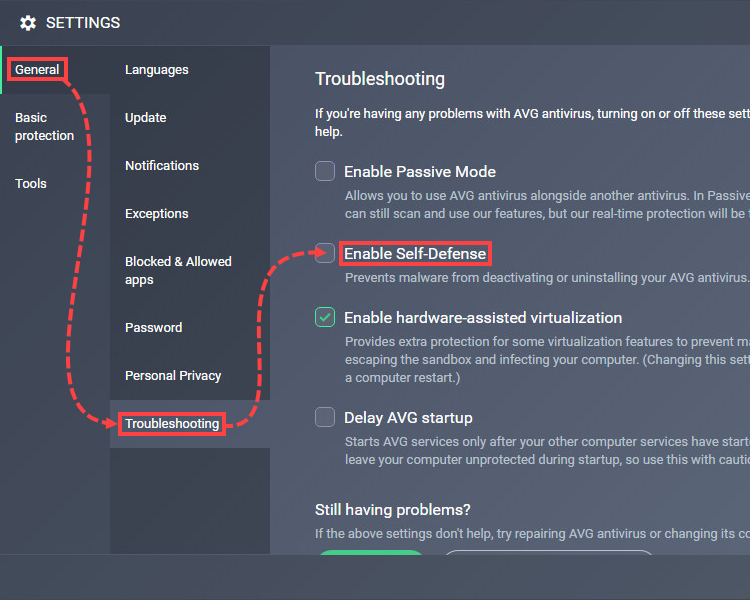 Click OK.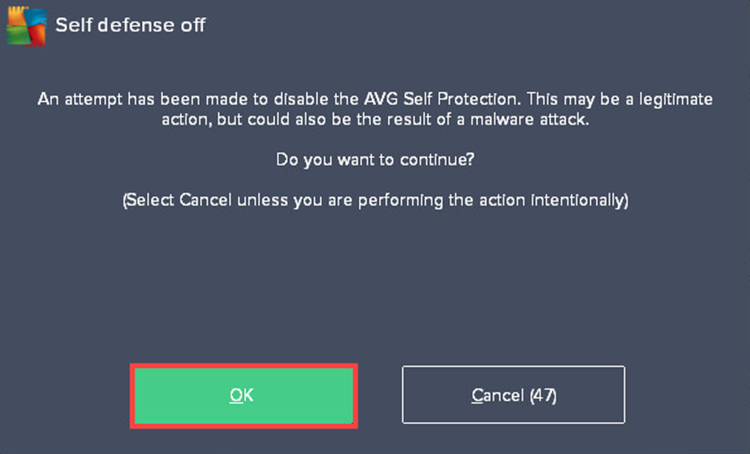 The self-defense function of AVG Internet Security will be disabled. Try uninstalling Kaspersky Safe Kids for Windows once more. See this article for instructions.
What to do if the error persists
Try removing Kaspersky Safe Kids for Windows using the kavremover tool.
If the issue persists, submit a request to Kaspersky Customer Service.