How to restore a file removed during scan by Kaspersky Virus Removal Tool 2015
Latest update: February 09, 2021
ID: 8516
Do you want to prevent infections? Install Kaspersky for Windows
Kaspersky for Windows protects your digital life with technologies that go beyond anti-virus.
If a useful file has been removed during scan by Kaspersky Virus Removal Tool, you can restore it the following way:
When the scan task is completed, click Quarantine.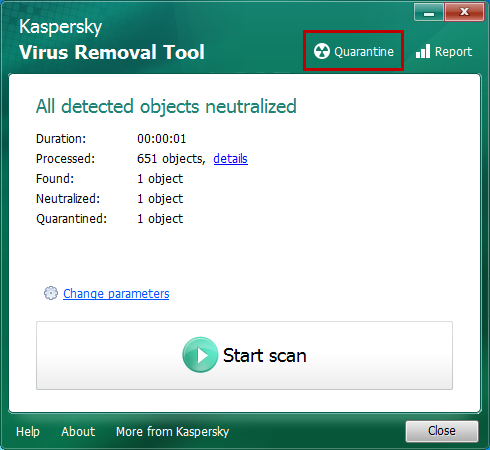 On the Quarantine tab, select the file you would like to restore from the list of objects and click Restore.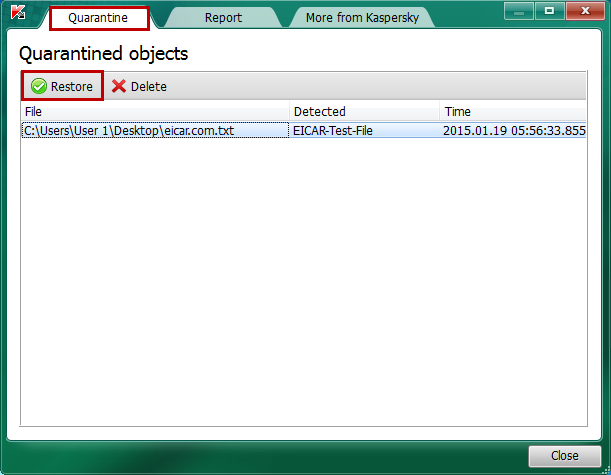 In the Warning section, click Restore.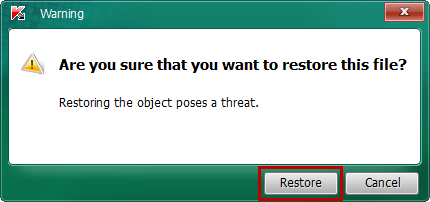 The file will be restored to the folder from which it has been removed.