Infrastructure list disappears when updating to Kaspersky Security for Virtualization 6.0 Agentless
Latest update: December 19, 2019
ID: 15344
This article concerns Kaspersky Security for Virtualization 6.0 Agentless
Issue
If you use Kaspersky Security for Virtualization Light Agent (KSV Light Agent) version 4.0, 5.0 or 5.1 together with Kaspersky Security for Virtualization Agentless (KSV Agentless) version 5.0 or earlier, then the list of infrastructures in KSV Light Agent may disappear when you update KSV Agentless to version 6.0. This issue does not affect the application functionality.
Solution
Fill in the infrastructure list manually.
Open the Integration Server Console in KSV Light Agent.
Go to the Manage SVM section and click Manage SVM.

Select the SVM deployment option and click Next.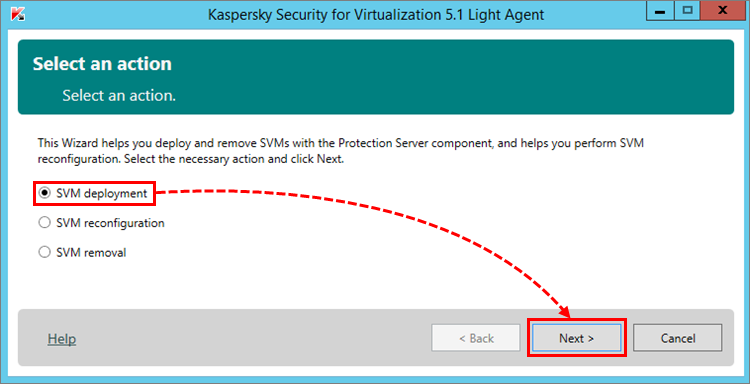 Click Add.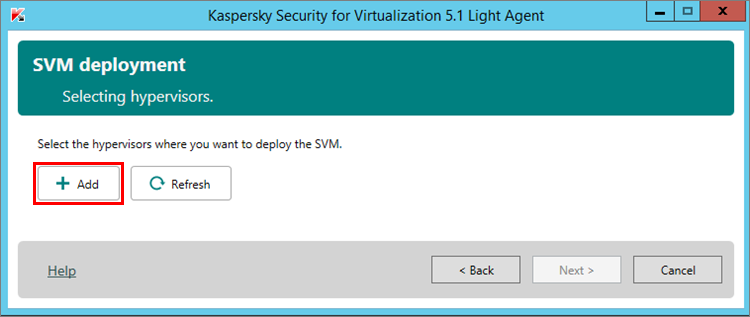 Configure the virtual infrastructure connection settings and click Connect.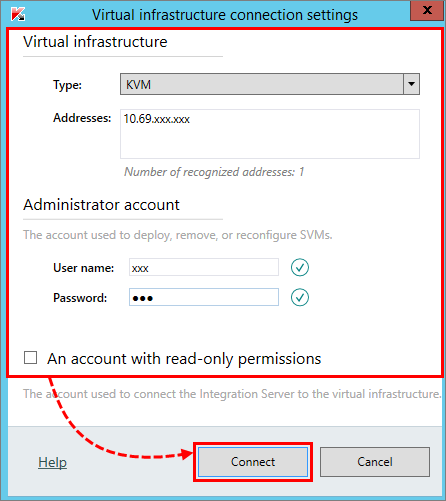 The hypervisor will appear on the list.