How to configure Kaspersky Internet Security 2018 for better performance of your computer
Latest update: January 31, 2019
ID: 13923
To avoid slowing down the performance of your computer when Kaspersky Internet Security 2018 is running, adjust the application settings: To do it: 
In the main window of Kaspersky Internet Security 2018, click the gear button .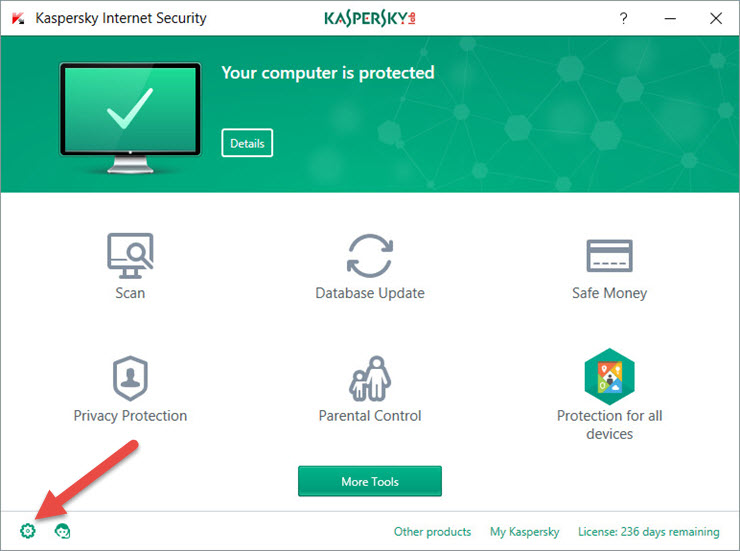 If you have problems opening the application window, see this guide.
Go to the Performance section and do the following adjustments:

Select the checkbox Disable scheduled scan tasks while running on battery power.
Select the checkbox Automatically disable some Kaspersky Internet Security functionality (such as notifications) when applications are launched in full-screen mode.
Select the checkbox Release resources to the operating system when the computer starts.
Clear the checkbox Prevent infection during operating system restart.
Select the checkbox Postpone computer scan tasks when the CPU and disk systems are at high load.
Select the checkbox Perform Idle Scan. Do not select this checkbox if you are downloading files or running resource-intensive tasks in background mode.
Clear the checkbox Perform analysis of installed applications.
Clear the checkbox Search for software that is intended to conceal traces of a malicious program in the system (rootkits). Kaspersky Internet Security 2018 will not run Rootkit search in the background mode.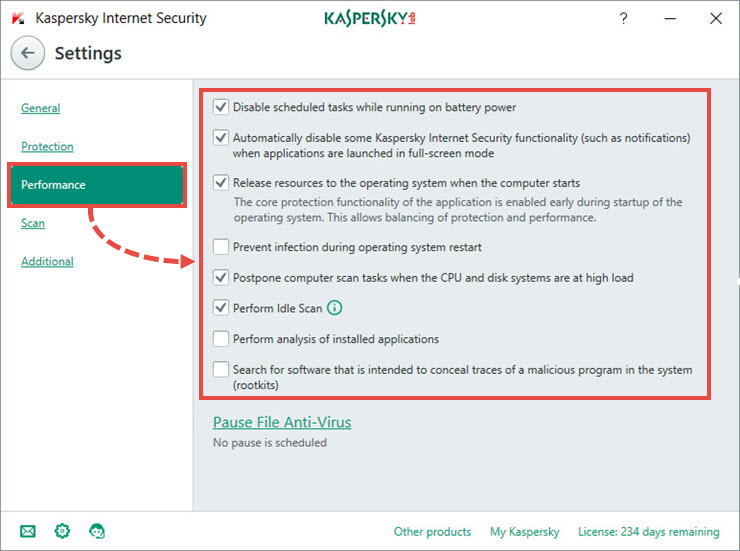 Pause File Anti-Virus. See the guide below.
How to pause File Anti-Virus
Click Pause File Anti-Virus.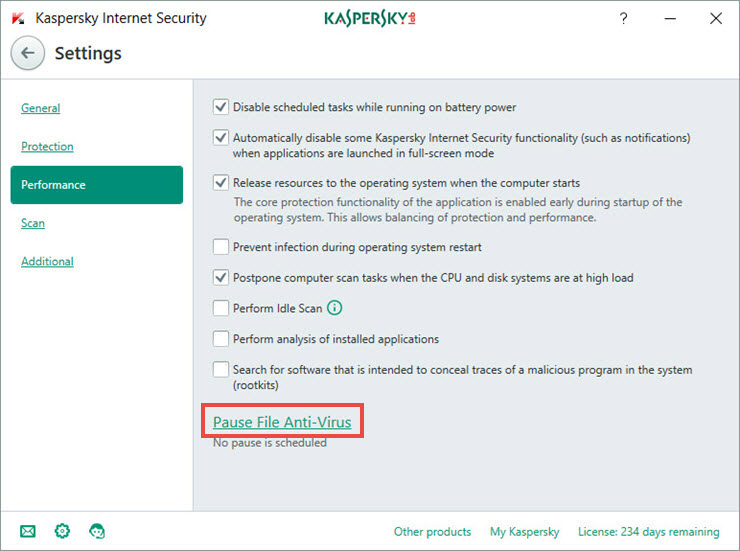 In the Pause File Anti-Virus window, select the check box and set the time using arrows.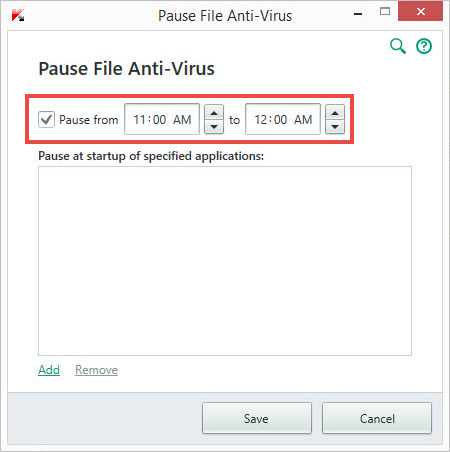 If you want to pause File Anti-Virus at startup of a certain resource-consuming application, click Add.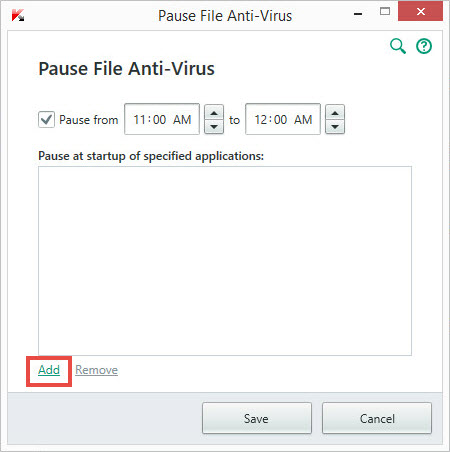 In the Open window, find the executable file of the application (with the .exe extension) and click Open.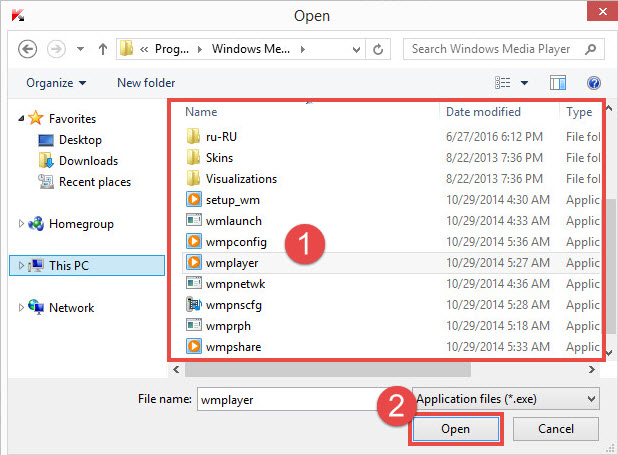 The selected application will appear in the Pause File Anti-Virus window. Click Save.